L O V E B I T E S
Appreciation Thread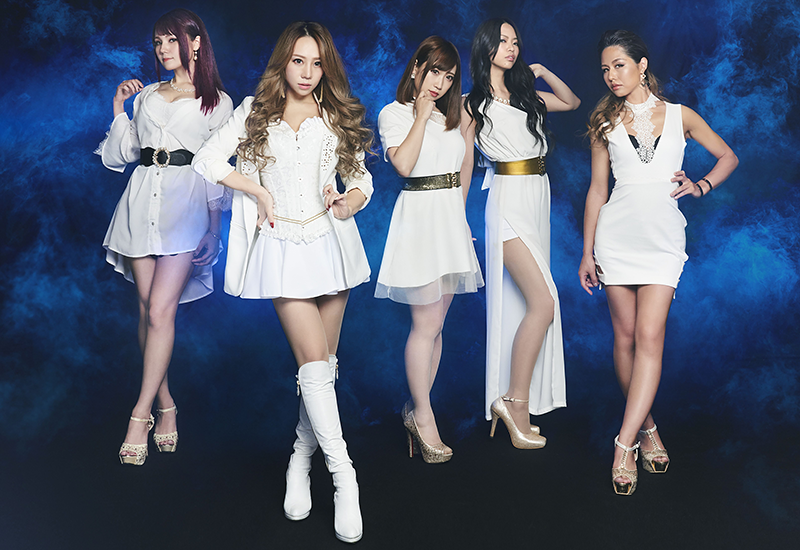 (l-r: Miho, Asami, Haruna, Miyako, Midori)
Lovebites (stylized as LOVEBITES) is a Japanese all-female heavy metal band, formed in 2016 by former Destrose members Miho and Haruna. Its lineup consists of Miho on bass, Haruna on drums,
Midori and Miyako on guitar, and Asami on vocals. After signing to Victor Entertainment, the group released both their self-titled debut EP and their first album in 2017 before performing their first overseas
concerts at the end of the year. With another EP and album released in 2018, Lovebites quickly garnered international attention and won that year's Metal Hammer Golden Gods Award for Best New Band.
They released their third album, Electric Pentagram, in 2020, and it reached number 9 on the Oricon chart, becoming their highest-charting to date.
studio albums




Awakening From Abyss (2017)


Clockwork Immortality (2018)


Electric Pentagram (2020)
extended plays



The Lovebites EP (2017)


Battle Against Damnation (2018)


Glory, Glory to the World (2021)
live albums


Daughters of the Dawn - Live in Tokyo (2019)
Five of a Kind - Live in Tokyo 2020
music videos
Don't Bite the Dust
Shadowmaker
The Crusade
Rising
When Destinies Align
Golden Destination
live videos
M.D.O.
Bravehearted
Thunder Vengeance
Holy War
fans

01. Devil's Cry
02.
03.